Clearwater Egg started as an egg distributor and was estabilished in 1956 by the Miner family. For the first 33 years of the company's history, eggs were all they sold to local Restaurants.
In 1989 the company was purchased by the Rhoden family. We changes the name to Clearwater Egg & Poultry and the first year we added chicken. Since the we've added beef, pork and loads of dairy items. Pickles were added when the two sons of one of our best customers, Lenny's Restaurant, started making their own pickles and they decided to call it Two Bros Pickles.
We don't sell 1000's of items, but what we do sell, we do it right! We offer the best quality and price and our customers appreciate it.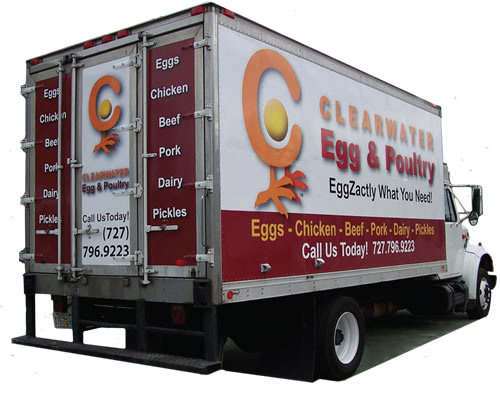 We specialize in family style restaurants, Sports bars and grills, Delis and Asian style restaurants. We pride ourselves on our customer service. We service our customers better than anybody in our industry and we do it with a smile. Give us a try, you'll see that nobody does it better!

Our Guarantee: We provide high quality beef, dairy, eggs, pickles, pork and poultry products for the best possible price. We pride ourselves on building lifelong relationships with our customers by exceeding their expectations. Clearwater Egg & Poultry's service is what sets us apart.